On Thursday 5th April 2018, we took a group of 14 boys between the ages of ten and sixteen to take part in the Warren Cup Football Tournament, at Fitzrovia, in Camden.
The under 12s played extremely well and managed to win the tournament, as they have done for the past 2 years.
Our under 16 team have been playing in the tournament for a couple of years, but have never managed to reach the final before. They played in the afternoon and faced serious and determined opposition from two other teams in particular, both from the same organisation.
In the first couple of games, the InSpire boys watched as the keeper from another team (Chinese Community Centre – CCC), unfortunately hurt his wrist whilst trying to save a goal. An ambulance was called, and he went to hospital with their team coach. Another member of their team then decided to go home, leaving just three team members, without a coach, keeper and another player down.
Two of our under 12 players realised that that team were no longer playing in the tournament, and asked them if they would like them to stand in for their missing team members. The CCC boys were very happy.
The teams played and inevitably, the InSpire boys that had joined the CCC team, found themselves up against the under 16 InSpire team. Both teams showed excellent sportmanship and the tournament ended with InSpire as the champions and the CCC underdogs as the runners up. The CCC boys were over the moon, and the InSpire substitutes were extremely happy too, as they received Winners trophies for the Under 12s tournament and Runner Up trophies for the Under 16s.
The tounament referee said that it was lovely to see the InSpire boys' love of football and commended them on their skills, determination and etiquette.
Under 12s football team celebrating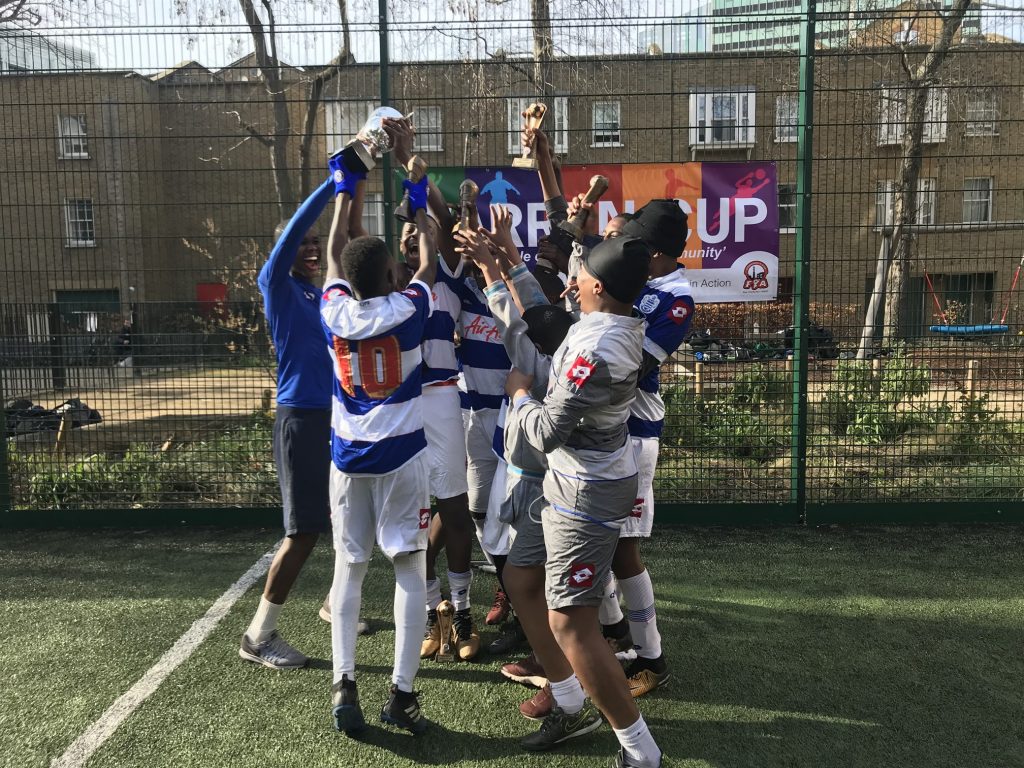 The CCC team (with 2 InSpire players)