Our weekly creative club lead by Creative Craft boutique, Holistic Well Women, runs throughout term time and includes engsging methods such as sewing, tote bag making, t-shirt making, jewellery-making, crochet, embroidery, logo design and more.
Wednesdays:
(10-18 years) 5 – 7pm
Location:
InSpire, The Crypt at St Peter's Church, Liverpool Grove, London, SE17 2HH
For more information email Young People's Programme Manager zara@in-spire.org.uk
or call 020 7740 6868.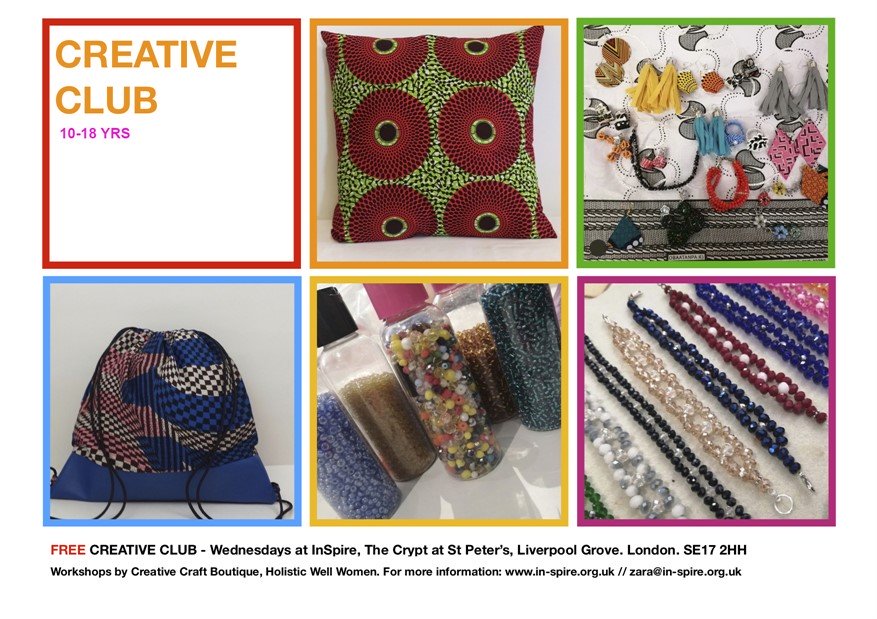 Get involved with creating an exhibition of work exploring Life and living...
Read More