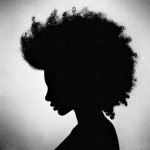 Temi is a young lady that first came to InSpire with her friend during a programme held on our Parenting Programme. We were introduced to one another and had a brief chat about what she is currently doing with herself and if there is any way InSpire as an organisation could help her with her personal goals and ambitions.
We met a couple of times under the 'InSpired To Work' regime where we bring people into our offices and get to know more about them while keeping it a safe space for people to express there future ambitions for us to help with and concerns that they may be facing.
Temi was very keen to get back into education and get into work but had a barrier of childcare that was preventing her from dedicating herself fully to the cause. After a few sessions, she was able to negotiate with her mother to assist her if she was to get into work or education to have childcare covered. One thing we are big on is making sure people are leading themselves down the right path and we didn't want Temi to end up in a job that she would have and leave in a few weeks/months. Working towards a challenge was the ambition.
Thankfully, before the COVID-19 lockdown – she was able to secure herself a role at an organisation in West Central London as a receptionist which will provide her with great experience and also help build her CV for the future. Although she is yet to start, she has something positive to look forward to after the lockdown period passes as she has received her permanent contract.
Temi Says –
'Firstly Steven is a warm hearted and caring individual, you are lucky to have such a great person working with inspired. 
When I first met him he was very welcoming and friendly, also very relatable. I am able to speak to him on a friend to friend level and he would give good advice, and or offer help. I feel comfortable enough to talk to him and let him know if I am having problems or worries. Steven informs me of any opportunities or projects etc to increase my employment level for the future (despite Covid-19 putting them things on pause). 
He's a really good mentor and someone to look up to, a go to person! He's been a really big help and I hope he knows that, I really appreciate him, and I'm sure everyone around him does too. Definitely won't be going anywhere anytime soon, even when I have progressed. 
Once again THANK YOU Steven!'