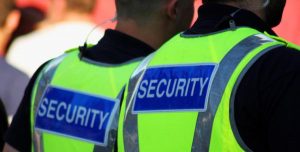 Perry is a young man that was referred over to us by our partners at the Kennington Job Centre. We work very closely with the Job Centre units in Southwark to try and see how we can engage with young people and assist them while they look for work.
Perry lives locally to our InSpire community centre on Walworth Road and it has been convenient for our young people seeking work to arrange convenient times to meet.  After collecting his details, we managed to discover more about Perry's employment objectives help him towards fulfilling his ambitions. 
At Perry's first meeting, he expressed his interest in trying to attain an SIA licence as he wanted to provide security work and eventually start his own business.  By our second meeting, we were able to find the best rage of courses and pathways that Perry would have to take to achieve his goals. The price of his security authentication and route into the trade was quite expensive, but by working within our network, we were able to obtain additional assistance from Southwark Works.   Southwark Works is a Southwark Council funded organisation and were offering training for people who wanted to complete the course by an official funded partner under SIA. After a brief discussion with Southwark Works, they agreed to pay 50% of the total cost on Perry's behalf. 
Once the SIA course was completed, we also renewed Perry's passport which had expired as this was needed to complete the industry's procedures and also sourced the funding Perry needed to pay all the fees.
Perry is now officially an SIA licenced security guard and working towards setting up his own organisation. Before the COVID-19 lockdown, he also secured work in an agency role to help build additional work experience in the security industry.
Perry said: 'I feel that InSpire has helped me a lot with their 'Into Work' service as they have helped me to get on the course which enabled me to acquire the SIA badge. They also enabled me to renew my passport and supported me with job searches and interviews'.