Every Thursday's at 5pm is where we get our hands covered in glitter, paint, ink and anything else we can get our hands on to make and create some art work. We've been really lucky to make and create so many different things from paper marbling to creating our own book covers for world book day. We've also made slime, lots of slime!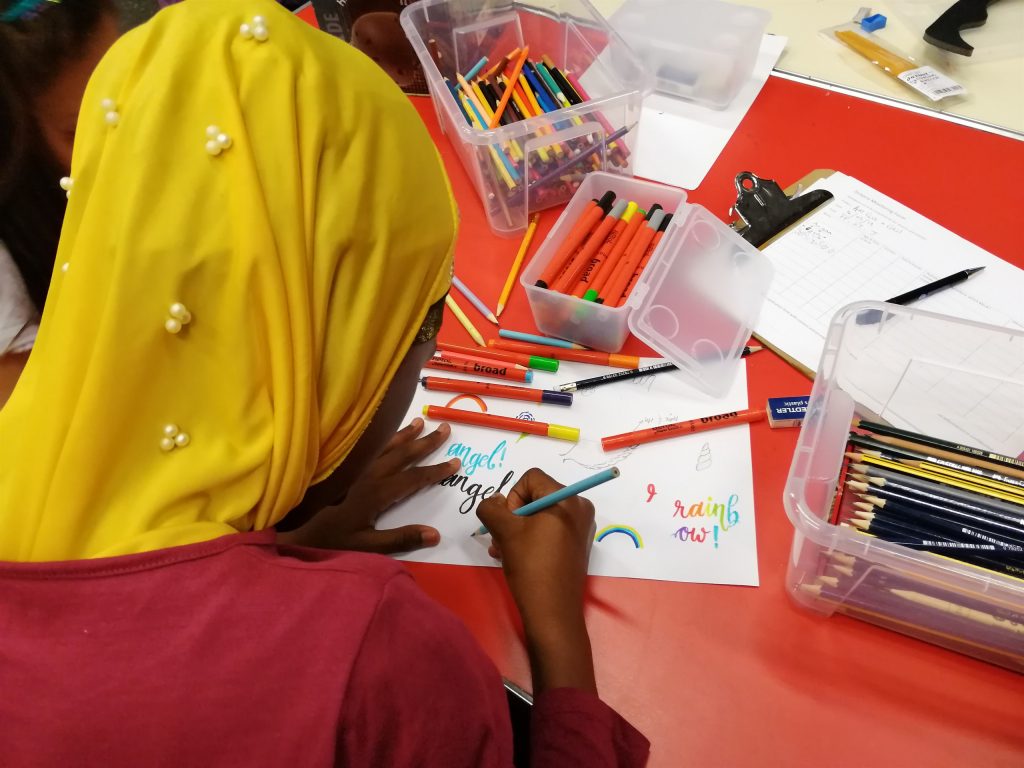 We were very lucky to go to two art galleries during the February half term. We were invited by community artist Florence from Art in the Park. Our first stop was the White Cube Gallery in Bermondsey, where the young people got to experience an exhibition by Tracey Emin. From the White Cube we then walked to our next stop which was the Tate Modern at Bankside. In the Tate, the young people got to play on a projection like installation on the ground, they also entered a room that contained an organic compound that smelt oddly like mint that made our eyes water. All in all it was a fun packed day and the young people really enjoyed themselves and can't wait for another gallery trip.
Our weekly Art Club runs throughout term time.
Thursdays:
(8-16 years) 5 – 6.30pm
Location:
2 InSpire, 1a Wendover, Thurlow street, London, SE17 2UD
For more information and to get involved, call 020 7703 4309